Tyler "Ty" Blue is a smart, intelligent boy who is a rapper, and the host of Shake It Up, Chicago (seen in Season 3). Rocky is the sister of Ty. Ty has a crush on Rocky's best friend, CeCe Jones. He attends John Hughes High School with Rocky, CeCe, and Deuce.
He is portrayed by Roshon Fegan
Relationships
Edit
Rocky and Ty are siblings who both attend John Hughes High School. They are friends with Cece and Deuce.
Deuce and Ty are friends who babysits Flynn.
Ty and Cece both have crushes on each other. Cece is Ty's sister's best friend who likes Ty. They kiss in Track and Field It Up.
Bree and Ty like each other.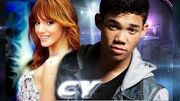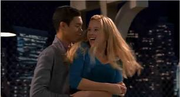 Tinka and Ty are friends and might have a possible crush on each other.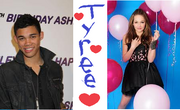 Ad blocker interference detected!
Wikia is a free-to-use site that makes money from advertising. We have a modified experience for viewers using ad blockers

Wikia is not accessible if you've made further modifications. Remove the custom ad blocker rule(s) and the page will load as expected.