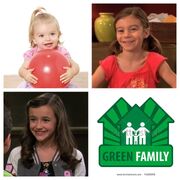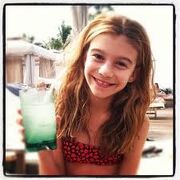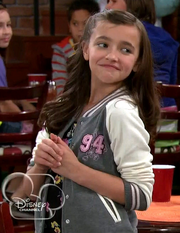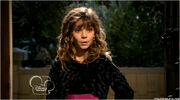 The Green Sisters are recurring characters in the series.
Appearances
Edit
G.Hannelius and Mia Talerico have worked together on Good Luck Charlie.
Green Day- July 30th
It is the day Beach Party It Up aired. It is also the first episode they have been in.
Official Number- 14
14 is the official number because Talia and Skyla both have 5 letters in their name, plus Suzy has 4 letters in her name.
Official Epsiode- Beach Party It Up
Beach Party It Up is the official episode because this is the first episode they appeared in.
Official Friends -  The Hampton Family , The Carter Family and The Micheal Family
The  The Carter Family, The Hampton Family and The Micheal Family are friends because Talia,Bianca,Starla and Katelyn are best friends.
Offical Color - pink + white = Pale pink
What do you think the Green Family's name should be?
Ad blocker interference detected!
Wikia is a free-to-use site that makes money from advertising. We have a modified experience for viewers using ad blockers

Wikia is not accessible if you've made further modifications. Remove the custom ad blocker rule(s) and the page will load as expected.