Other Names:
Peyton List, peypeylistx (Instagram)
Birth Place:
Florida, United States
Birth Date:
April 6, 1998 (age 15)
Years Active:
2002-present
Occupation:
Actress, Model
Peyton Roi List (born April 6, 1998) is an American teen actress and model. List is best known for playing Emma Ross on the Disney Channel comedy series Jessie and for her role in 27 Dresses, where she played the younger version of Katherine Heigl's character, Jane. She also co-starred as Holly Hills in the Diary of a Wimpy Kid series.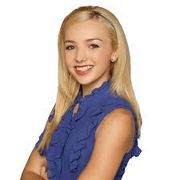 d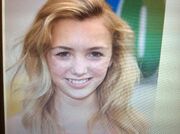 Filmography
Edit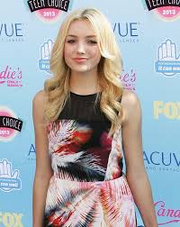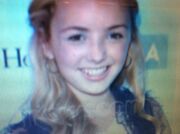 | Year | Title | Role | Notes |
| --- | --- | --- | --- |
| 2002 | As the World Turns | Little Girl in Diner | 1 episode |
| 2004 | Spider Man 2 | little girl playing on steps | uncredited |
| 2004 | All My Children | Bess | 1 episode |
| 2005-2008 | Late Snow with David Letterman | young tourist at Paul Shaffer hotel | Season 15, Episode 73 |
| 2007 | The Product of 3c | Young Winnie | Short Film |
| 2007 | Saturday Night Live | little girl | Season 33, Episode 1 |
| 2008 | Wonder Pets | piglet #1/chick #1 | Episode "Kalamazoo" |
| 2008 | 27 Dresses | Jane | none |
| 2008 | Remember Back, Remember When | Luna | Short Film |
| 2008 | Cashmere Mafia | Sasha Burden | "Pilot" (season 1, episode 1), "Conference Call" (season 1, episode 2), "Stay with Me" (season 1, episode 5), "Dog Eat Dog" (season 1, episode 7) |
| 2009 | Confessions of a Shopaholic | Shoe store girl #2 | none |
| 2009 | Gossip girl | Young girl #1 | "Enough About Eve" (season 3, episode 6) |
| 2010 | 3 Backyards | Emily | None |
| 2010 | Remember Me | Samantha | None |
| 2010 | The Sorcerer's Apprentice | Young Becky | None |
| 2010 | Bereavement | Wendy | None |
| 2010 | Miriam's Song | Miriam | Short Film |
| 2010 | Secrets in the Walls | Molly | TV movie |
| 2011 | Law and Order: Special Victims Unit | young Larissa Welsh | "Possessed" (season 12, episode 12) |
| 2011 | Diary of a Wimpy Kid: Rodrick Rules | Holly Hills | Main Role |
| 2011 | Something Borrowed | Young Darcy | None |
| 2011-present | Jessie | Emma Ross | TV series, Main role |
| 2012 | The Trouble with Cali | young Cali Bluejones | None |
| 2012 | Austin and Ally | Emma Ross | "Big Dreams and Big Apples" (Austin, Jessie, and Ally crossover) |
| 2012 | Diary of a Wimpy Kid: Dog Days | Holly Hills | Main Role |
| 2012 | The Dog who Saved the Holidays | Eve (voice) | TV movie |
| 2013 | A Sister's Nightmare | Emily | TV movie |
| 2013-present | Pass The Plate | Herself (Co-Host) | Miniseries |
| 2014 | I Didn't Do It | Sherri | Part of "What the What?!" Weekend; Episode "Dance Fever" |