Minor characters are usually characters thta appear in one episode. If the actor/actress plays another role in another episode they are minor characters.
Chyna Parks
Edit
Chyna
was in
A.N.T. It Up
.
wikipedia:China Anne McClain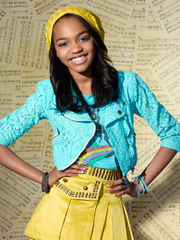 Violet was in A.N.T. It Up. The actress plays 2 roles:a minor character and a recurring character. She is portrayed by
.